Courtesy of the University of Maryland Graduate School: https://gradschool.umd.edu/funding/student-fellowships-awards/ronald-e-mcnair-graduate-fellowship


Ronald E. McNair Graduate Fellowship
Ronald E. McNair Graduate Fellowships support entering graduate students who are alumni or alumnae of a McNair Postbaccalaureate Achievement Program. The fellowship program enhances opportunities for our campus doctoral programs to recruit and retain outstanding McNair alumni from institutions across the country. This full-time Fellowship provides support for the first year of study. Support includes a $25,000 stipend, a Graduate School Tuition Award, reimbursement of health insurance for the individual fellow, and a credit for mandatory fees. The University of Maryland Graduate School awards up to five McNair Graduate Fellowships each year. Since the inauguration of the McNair Graduate Fellowship program, 28 exceptional students have been recruited to UMD.
Eligibility: Eligible candidates must be alumni or alumnae of a McNair Postbaccalaureate Achievement Program and must be a newly admitted doctoral student who will enroll at the University of Maryland, College Park, in Fall 2016. Candidates must also have exceptional qualifications and a clear promise for outstanding performance in doctoral study.
For application and nomination details visit:
https://gradschool.umd.edu/funding/student-fellowships-awards/ronald-e-mcnair-graduate-fellowship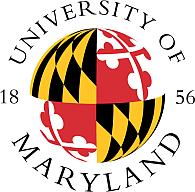 "Our academic programs, many of which enjoy high national rankings, are outstanding. Our faculty are distinguished researchers, teachers, and mentors. The University is committed to providing a welcoming environment that enables each individual student to reach his or her educational and professional goals."
-- Dr. Charles Caramello, Associate Provost for Academic Affairs and Dean of the Graduate School